We are now half way through the twelve days of Christmas.
Many of you will know the song, some of you will know the popular theory that each gift has a religious meaning and that it's actually a Catholic catechism.
Some of you might also be aware that this year, following a series of related events, I refound my faith (when God became one of my true loves I guess) so all of this comes together in my annual review of the year.
Granted, it won't be as funny or detailed as Charlie Brooker's or Jimmy Carr's programme but hopefully it will all make sense.
The twelve drummers drumming symbolized the twelve points of belief in the Apostles' Creed.

Some strange things dominated the news this year: political apathy, debate and threats of UKIP, internet misuse and abuse, celebrity arrests, crazy weather, infectious diseases, missing planes, people either taking photos of or throwing icy water over themselves (or both)… the world has generally been a bit weirder than usual. Penguins and poppies ruled the media, everyone went Brazil nuts for the world cup (and its stickers) and we either consciously uncoupled or got married more elaborately than ever before.
It's been a funny twelve months for me personally too, generally positive but with some low points along the way. I am sure most people's 2014 will have been the same: not the best year, not the worst. after two years in which I got married and then became a father, it was always going to be a little less momentous.
The real highlights have been seeing Betsy develop and then owning a home for the first time.
Not everyone is so lucky though, we must remember, and whether it's world crises or family bereavements, some people will have had their worst year and I can only hope the next one is better than the last.
You have to believe it will be so.
The eleven pipers piping stood for the eleven faithful disciples.
Talking of last, it's also been a funny old year for Everton. Some amazing ups and some desperate disappointments: I'm still a faithful disciple but some of the sparkle has gone away, for a while anyway, for a variety of reasons.
I only got to four games this year, a new low since I started going the match twenty five years ago. Blame the baby. I did, though, get to watch a lot of games in the pub or on TV at home and was generally entertained. But I fear for the future of going the game when prices continue to rise, the game seems in disarray, and ordinary fans like me have people attempt to steal their ticket on the way into the ground as happened at the Lille game recently.
Life gets in the way, I know. This season alone I have missed at least parts of matches due to friends visiting, christenings, kids' birthday parties, Christmas shopping, watching Frozen, all the things a doting dad does instead of having a season ticket… Football did though stay high on the agenda when I saw Messi v Ronaldo at Old Trafford.
I wouldn't have it any other way.
The ten lords a-leaping were the ten commandments.
My own ten lords were the green bottles I threw into Morecambe Bay in August. A personal project which meant so much: I have only heard of one being found so far, so can only hope that the other nine are still finding their way 'home' to China.
Nine ladies dancing were the nine fruits of the Holy Spirit-Love, Joy, Peace, Patience, Kindness, Goodness, Faithfulness, Gentleness, and Self Control.
Believe you me, I have had to show these traits in abundance in a difficult year in the day job. Thankfully, with Gove gone it's possible things will improve though the nine different subjects I have taught over the year have still needed lots of a couple of the nine fruits.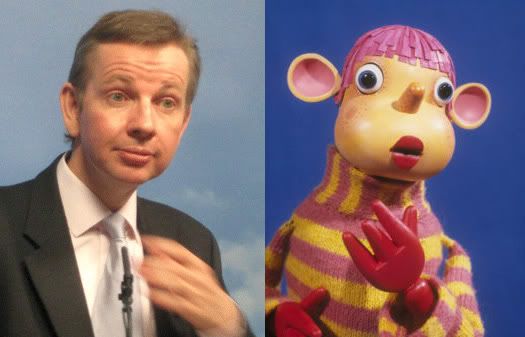 Education in this country seems at a cross roads, I can only hope the right choices are made, for Betsy's sake.
The eight maids a-milking were the eight beatitudes.
Now I didn't know that beatitudes were blessings, but it all makes sense. We left eight Fire Station Close in the summer after five glorious years in the flat but whilst the majority stand still, some things change and we needed a family home with space and an upstairs and a garden and some security so with a heavy heart we got a mortgage and became homeowners which was very exciting, rather stressful, and so far incredibly rewarding especially when unblocking a toilet, and we feel very blessed with our new home.
Seven swans a-swimming represented the sevenfold gifts of the Holy Spirit – Prophesy, Serving, Teaching, Exhortation, Contribution, Leadership, and Mercy.
I've fed a lot of swans this year. And ducks. And geese. And pigeons (more of which later) and it's a lovely experience each time. No bread for us, seeds and pellets, though not today when the pond was frozen over and the quack quacks must have been getting ready for their new year party, and all that was left were…
The six geese a-laying stood for the six days of creation.
Regular readers, personal friends and family will know that nowadays my creations are less album covers and Orange Futures prize winning Polaroids and more edible, therefore food has remained a plus point this year, taking even more of an important role as B started on solids. I became more proud of my veg concoctions, the pasta and sauce, even toast and Laughing Cow brings pride if it's eaten all up.
How things have changed from those Facebook pics and Masterchef interviews!
Still, we have our moments – and a big one came in April at l'enclume, a heavenly lunch I can still recite. Similar moments came at lesser known or acclaimed establishments throughout the year at Albion (now Albina), Salt House Bacaro, Salt Dog Slim's, Maray and other small local establishments as we embraced parenthood. With Manchester House to come early in 2015, all is not yet lost, and creation remains, the year ending on a high with a winter salad of triumphant proportions.
The five golden rings recalled the Torah or Law, the first five books of the Old Testament.
Also, it means the five different prices I have so far been charged at local Greggs stores for a double espresso when out & about.
Now this seems trivial but it astonishes me that such inconsistencies can exist for such a simple product, albeit one much more popular (and cheaper) on the continent but honestly, this past couple of months I've been charged 30p, 60p, £1.35, £1.65, £2.30 for the same product and it's almost embarrassing… Especially when, on one occasion, I actually got a 60p double espresso and found £60 on the floor at the same time.
I didn't hand it in, as payback karma for my Everton tracksuit top I lost on a bus in 1990 which nobody handed in.
The four collie (calling) birds were the four gospels of Matthew, Mark, Luke & John.
Reacquainting myself with the bible as I have this year, this one is self explanatory, though special mentions go to my favourite band the Courteeners, a four piece who went from strength to strength this year with an incredible gig at the ECHO arena. Honorable mentions music wise also go to London Grammar, the National, Grandmaster Flash and the cast of West Side Story, all of which shows how out of touch I am but similarly reflect nicely my current situation.
Three French hens stood for faith, hope and love.
Our faith, hope and love was placed on various CBeebies presenters and characters whom we got to know well over the year. The holy trinity used to mean to me, Kendall Harvey and Ball; now it's Mr Tumble, Baby Jake and In the Night Garden based on our bedtime routine. The likes of 64 Zoo Lane, Mister Maker and Big Barn Farm were close to this list and had their moments but for some reason these guys came out tops this year.
* Two turtle doves were the Old and New Testaments
My two main people of the year who kept me going and I love both more every day. Old and new to a nice extent, I thank them for every day and just as I familiarized myself with the old and new testaments this year, so I tried even harder to devote myself to being as good a husband and father as I could.
Hopefully it worked.
The partridge in a pear tree was Jesus Christ.
Or in my case, dead pigeons on the road.
My new lines of enquiry are two fold. Firstly, shopping lists – a great comment on society when you read what other people need at the shops – and I'm making a collection of them ongoing.
But the big thing is the pigeon, for a variety of reasons I won't go into just yet.
Basically, the 'flying rats' have overtaken my thoughts towards the end of this year, and I've started to document every dead pigeon I see. I'd appreciate you sharing any sightings to this site / email address too, all will be revealed in good time but for now, know that an extinct feathered friend has triggered a new chapter in this Christmas carol.
Until then… For Auld Lang Syne, happy new year to you all.