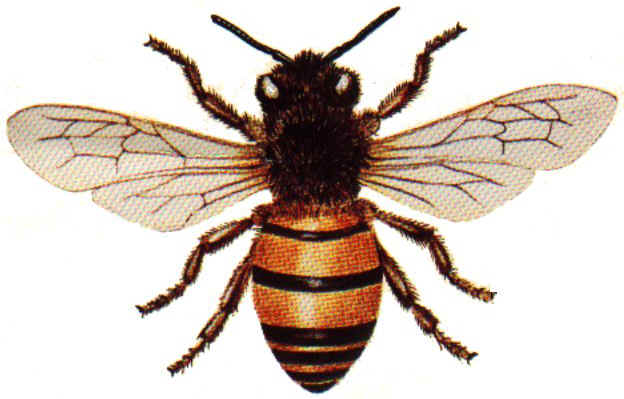 To Bee or Not to Bee… That is the question.
Not people asked Father Christmas for a day's introduction to beekeeping. Neither did I: it's just that my wife buys the best presents, and knows me so well. Last year we stayed at a B & B in Wales, and I was very taken by the bee observatory that was in the breakfast room – so much so that I developed an interest in apiculture, from a distance anyway – more a curiosity in this new world I was entering into.
Hence the surprise gift. Somewhat naively, I presumed I'd be donning the suit and handling the queens straight away during the six hour taster day; not just I, but the nine others who had booked on to the same day long course.
How wrong we were – but for all the right reasons.
We set off early on a Sunday morning, heading for Claremont Farm on the Wirral. We'd been before, for the Wirral Food Festival a few years back, though hadn't seen the new shop and café, which is clear very popular with those across the water and which I can heartily recommend for both a meal or a shopping spree, what with its delectable produce.
Back to the bees, and the first hour was spent learning the basics about bees and hives.
The first thing I learned was how those blokes with bee beards manage to do so successfully, and that blew me away. But there was so much more to discover.
The worker bee's life cycle is fascinating in itself. So very specific: Bees grow for three weeks then, when hatched, spend their first couple of days cleaning the cells in which the queen will lay her eggs. For the next few days, it will help feed the queen, before building honeycombs , then storing nectar and pollen, before protecting the entrance. After that, it's all about leaving the hive and collecting pollen and nectar from flowers; this can be for a week or a couple of months, depending on events.
They have, of course, been around for 30 million years. The only insect that produces food for us, it is said that they don't like smoke because it reminds them of the meteor striking earth which killed off the dinosaurs. Their energy levels and metabolism mean that apparently, it would take one ounce of honey to fuel a bee's flight around the world, and for those in fear of a sting, it would take 1100 stings to kill a man.
Talking of which, all these fascinating facts and more were explained to us by the course leader, a wonderful gentleman, Nigel Brierley, whose honey is the best I've ever tasted. He divulged the equipment he uses when visiting his thirty hives, gave lots of guidance and useful tips as well as stories from his years of beekeeping. What is remarkable about Nigel is that he promised his wife in 1972 when they married, and she announced her love of honey, that he would keep bees one day. It took him 37 years to do so, it might take me the same, but after a few hours in his company, I am committed to following in his footsteps when time and money allows.
We had a wonderful lunch together, further proof if it were needed that the Claremont Farm kitchen is one worth revisiting, and perused the guide books and catalogues alongside the costs involved, whilst discussing our epistemological standpoints where the idea of beekeeping was concerned.
Why were we so in love with the notion?
It was a bit like Ten Little Indians, strangers all explain their reasons for being in the same room that day. Various responses were issued, from a love of animals to lots of spare time, and being bored housewives to having a love of honey.
Despite the freezing conditions, we ventured out to visit the hives, and although no bees were seen, it was still an incredible experience to see an expert in action, preparing as he did their feed – a bag of cake icing.
CAKE ICING! I know, how strange. You cut a little hole in the packet, place it over the feeding hole of the hive, and let the clever bees do their magic, they're so intelligent it's scary.
Anyway, on to the honey. The reason why many must take up the hobby, and Mr Brierley's tasted like nothing I'd ever eaten before. Obviously, we don't lavish loads of loot on the honey we consume, though from now on, won't be buying cheap supermarket options given that I know now that only local honey is worth worrying about. Much of what we buy off the shelves, isn't even from the EU, thus causing potential problems for British bees.
Similarly, don't waste your money on Manuka – Nigel struggled to even say the name, given the antipathy many beekeepers show towards the apparently magical version of New Zealand produce, of which, I learned, most of which isn't even 'real'.
The winner of the taste test, by the way, was the creamed honey: a pearly white revelation, like nothing I'd ever eaten before. I bought a jar, and a little squeezy honey bear for my own little bee. He also had candles, beeswax, soap, a plethora of honeyed beauty.
"The joy of keeping bees is that they never fail to surprise you" (Andrew Davies)
Whilst I didn't really know what to expect, the experience just blew me away. I came home with a head literally buzzing with thoughts. I'd learnt so much, in the space of a few hours, and wanted to get started straight away yet realised it might take years, decades… It seems such a simple pastime, but can be very expensive, timekeeping and dangerous.
Since going on the course I also saw for the first time, the incredible episode of Tales of the Unexpected, in which Timothy West feeds his under-eating baby some royal jelly with some hideous consequences. I was actually on a course recently and got talking about short stories… the facilitator started raving over Roald Dahl's finest and said she remembered the bees novella more than any other:
Also, it will take money. Since going on the course, one of my students has taught me that the Cockney rhyming slang for money is 'bees and honey' which seems somewhat serendipitous.
Still, the demands involved all appear minimal every time I taste that honey, and so my taste of a different life during an unforgettable day on the farm brought with it – that favourite saying of mine -a bundle of contradictions. I now want to keep bees more than ever, though realise the time needs to be right: whenever that may bee.
In the meantime, I'll plan on getting another tattoo.
COMING UP: We think about what might be inside, as I start to prepare for containerisation.
Before then: If you are interested in beekeeping, you can find out more at www.bbka.org.uk and you can see the equipment needed, at www.thorne.co.uk